We're here to help you resolve your household pest problems.
We'll put an end to your termite problems
Do you suspect a termite infestation in your home? Do you have swarming bugs coming out of your walls? If so, the time to take action is now! Termites can cause serious damage to a home if not handled properly and if left untreated. Exterminating termites is a major job that should only be trusted in the hands of experienced professionals.
Call in our experts at Bert's Termite & Pest Control to not only get rid of your termite problem but to prevent future ones from happening.
Count on Bert's Termite & Pest Control
Bert's Termite & Pest control will solve your termite problems for good. With more than ten years of experience, we guarantee you'll be happy with the results.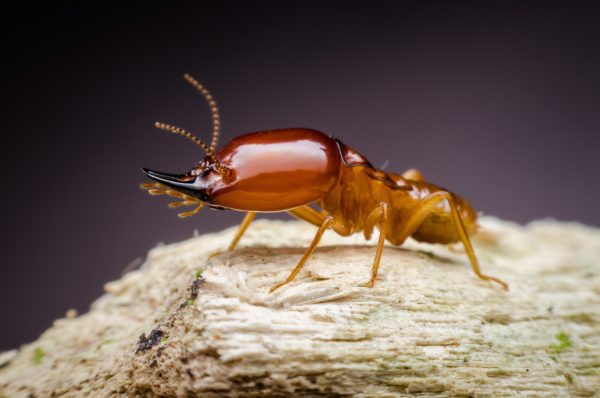 We'll eliminate:
Suspect an infestation but can't quite put your finger on it? Our experienced professionals can inspect your property to find the source of the problem and offer the best solutions.
How We'll Do it?:
Bert's Termite and Pest Control uses Termidor® which is a highly effective liquid termiticide.  Since Termidor is undetectable by termites, it is an ideal treatment as termites do not try to avoid the treatment zone nor try to move their way around it.
Additionally, it lasts much longer than bait stations that are used by other companies.  In ongoing field tests conducted by the U.S. Department of Agriculture – Forestry Service, concrete slab field test plots treated with Termidor 80 WG show no visible signs of termite damage 15 years after treatment something no other termite pest control product can match.
And, it's pet safe as well.  During application, pets should avoid contact with Termidor.  However, once it dries into the soil, Termidor is completely safe to pets.
Lastly, Termidor is fact acting and has provided 100% control of infesting termites in three months or less after treatment.
**All Termidor information is taken from www.termidorhome.com, a BASF Corporation website.
Did you know termite colonies eat 24 hours a day, seven days a week?
If you see bugs swarming out of your walls or believe you have an infestation, call now to schedule your termite extermination before they do more damage to your home or business.
931-286-2066
Give us a call today to set up an appointment or to get a FREE estimate on any of our pest control services.